"Happiness is a direction, not a place"
What is Happiness?
Happiness is an inside feeling, and it's not at all influenced by the outside situations. 
_________________
How can I get happiness?
If you have full control over your feelings … you not only control how you feel but actually dictate your body and mind on how to feel and react. 
So creating your own happiness becomes an easy task once you understand this whole process.
Over the span of 5 weeks you will learn the process of creating your own happiness!
_________________


Program Transformation:
You will be able to:
*Learn the process of dictating your mind and actions
*Self reflect and find your Ikigai
*Discover your strengths
*Awaken the dreamer in you
*Plan a strategy to reach your happiness goals
_________________
Program takeaway:
A new version of YOU!
This program is created with client centric methodology, where the process of creating one's own happiness becomes easy and interesting to learn.
_________________
More about the program
This is an exclusive one on one workshop, where you will get personalised coaching for your happiness goals, and experienced mentoring on how to lead a happy and fulfilled life.


This program includes a complete package of happiness coaching, interactive activities, tools and techniques for personal development, challenges, fun activities for a happier you! 
_________________
Why choose this program
*When we are happy we become more compassionate, creative, energetic, financially successful, emotionally and physically healthy, and effective and productive… overall our performance at all levels increases to a greater extent.
*Our lives improves dramatically and in general we become the better versions of ourselves. 
*Not only at personal and social level, a happy culture in organisations and workplaces means happy employees, a happy way of being, reduced stress levels and reduced absenteeism, and therefore less medical claims.
*Employees show greater commitment, confidence, contributions and full potential. 
_________________
Benefits of this program
This program will help you in:
*Developing new skills
*Being more energetic and active
*Being more productive
*Expanding comfort zone
*Overcoming weaknesses
*Having greater self-control and coping abilities 
*Developing empowering habits
*Clarifying goals and priorities
*Accepting changes mindfully
*Building confidence
*Dealing with mid life crisis 
Welcome to Lifeinsync's Happiness Program!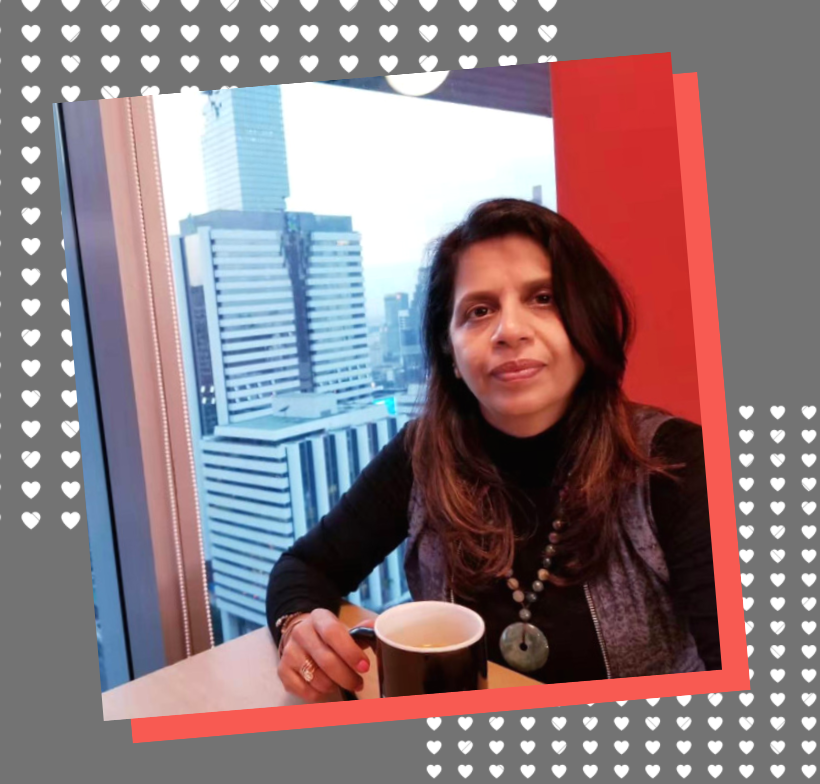 I am a certified happiness coach. I believe in the power of making our dreams come true, and I help my clients to reach their dream goals.
As a coach, I guide my clients to search the answers hidden inside them, I empower them to realise their own self worth and I help them to improve the quality of their lives. 
I wish everyone to use this awareness so their dreams do not remain the dreams, in fact they become a reality. 
As the saying goes 'You only live once'…so live each and every moment of your life as if you are living it with complete fulfilment
You are most welcome to join my exclusively designed program 'I Am Mine' and learn the process of creating your own happiness!
Stay happy!
Frequently Asked Questions
Can I get a refund if I'm unhappy with my purchase?
If you are unsatisfied with your coaching, reach out to us to see if your purchase is eligible for a refund.
How do I schedule my appointment?
Upon purchasing coaching, you'll receive further instructions on how to book a time for your appointment.
Can I purchase coaching more than once?
Absolutely! If you find yourself in need of coaching more than once, simply purchase the coaching again.